About Anita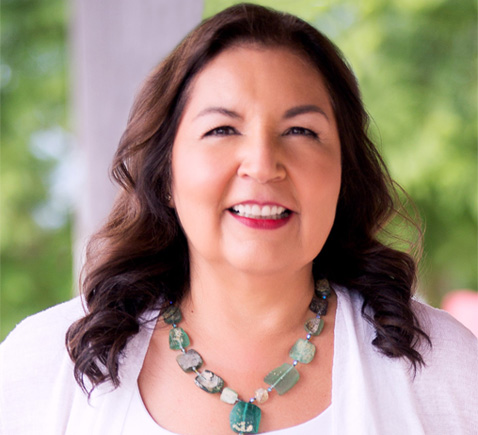 Anita Sanchez, Ph.D., a powerful visionary woman of Mexican American and indigenous Nahua (Aztec) heritage, who has for over thirty-eight years woven indigenous wisdom, business, and science into her global consulting and training with world and corporate leaders and their teams. She also guides journeys into the Amazon rainforest with the Pachamama Alliance to support business people and their families to learn about their connection to Spirit, earth, and indigenous people, as well as build understanding of the importance of preserving indigenous cultures for us all.
She bridges indigenous teachings with the latest science to inspire and equip women and men to enjoy meaningful, empowered lives and careers. With four decades of experience coaching and training executives and their teams in dozens of Fortune 500 companies, governmental groups and non-governmental agencies, Anita is an established leader in global organizational change initiatives. She is a member of the Transformational Leadership Council with luminaries such as Jack Canfield, Marianne Williamson and John Gray, as well as the Association of Transformational Leaders, the Evolutionary Business Council, and serves on the Boards of the Bioneers organization and the Pachamama Alliance.
Anita holds a Ph.D. in Organizational Development from the University of Colorado, Denver. She resides in the mountains outside of Boulder, CO with her husband and youngest son. For more information and to download the free song that is based on the book, visit www.FourSacredGifts.com. For information on Anita's diversity, inclusion, and unconscious bias training, see consulting website www.SanchezTennis.com.